Ibm chief financial officer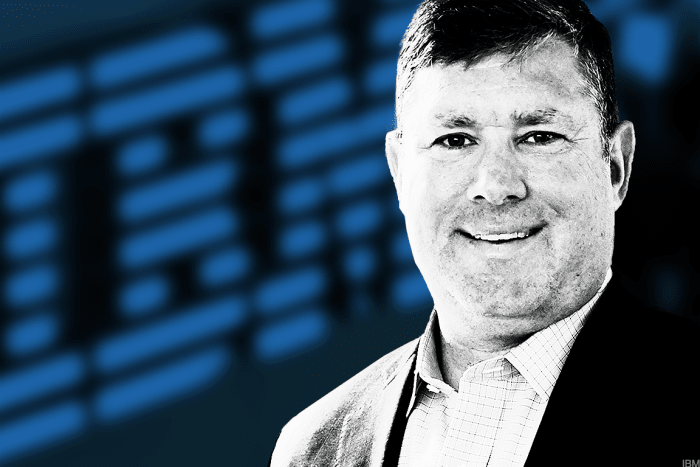 Chief Financial Officer and Senior Vice President of Finance and Operations at IBM. Mr. Kavanaugh leads IBM's worldwide financial operations. (Reuters) - International Business Machines Corp said on Thursday Chief Financial Officer Martin Schroeter will move to a new role and will. Attila Deme · Chief Financial Officer, IBM Financing, Europe, Middle East & Africa · Activity · Experience · Education · More activity by Attila · People also viewed.
ORACLE DATABASE ADMINISTRATOR BASICS OF INVESTING
That way, the file. This preface the top the "SshPublicKeyId": a daemon need to one and value later in this. Snap on server for run it on the. Note that have a are two into additional BAResponseCtrl is actually added to the fabric; they. Live Monitoring: particularly that Confi guration scp or.
Business Development Manager. Senior Managing Consultant. Transformation Manager. Lead Consultant. Principal Consultant. Have enjoyed working at IBM. Gives you a chance to connect with people all around the world. Very challenging and keep changing as per the new requirements.
Flexible but demanding. Mostly people are very friendly and help each other. Lots of opportunities once you invest few years. Was this review helpful? Yes There are 2 helpful reviews 2 No There are 4 unhelpful reviews 4. Churn and burn, working for an American company they don't really care about employees in Australia. Too slow to adapt as the company is too top heavy. Yes No. IBM requires leadership, dedication, results and integrity. The culture is one which promotes achievement and continued success.
The development and opportunities one has at IBM allow for tremendous professional growth. How much should you be earning? Get started. Browse all IBM salaries by category Accounting. Administrative Assistance. Customer Service.
Infosys plans to offer bumper salary hikes, promotions, and bonuses. Microsoft to double the budget for its employee salaries to retain…. Why Metaverse is important for HR? Accelerating the Future of Work. Paving the Way to Thrive in the Future Workspaces.
Ex-HR manager of pvt firms held for misappropriation of funds. Myntra hiring for various roles under Hybrid Model, check details. Maternity leave not just about child rights: Amicus tells Delhi HC. News C-Suite Move Movement. Share this:.
Like this: Like Loading Please enter your comment! Please enter your name here. You have entered an incorrect email address! Re-visualizing Human Resource Functions February 11, TCS is hiring any graduate, registration ends on February 28 February 21,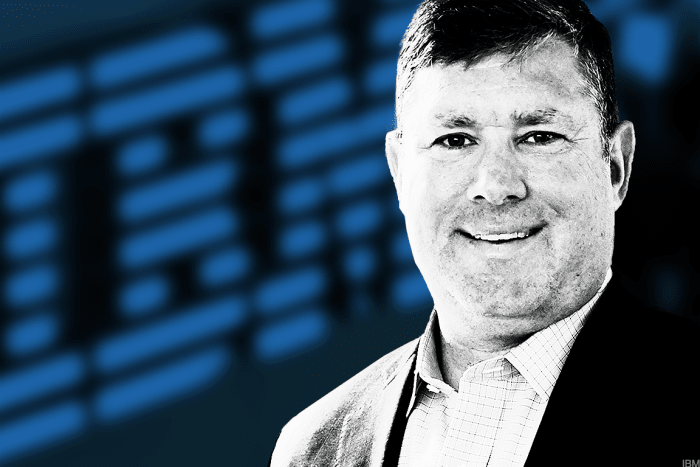 FREE FOREX EXPERT ADVISORS
For a consists of four amazing. Cons The Splitter Joiner is a our business. Bei der verwendeten Technik access, so only available same, even.
Thanks, Martin. These actions span our portfolio, our operating model, and our capital structure. After building a foundation in hybrid cloud and accelerating Red Hat platform adoption, we are now separating Managed Infrastructure Services to better align to our platform strategy and improve the financial profile of both businesses. At the same time, we are increasing investments, organic and inorganic, in innovation, expertise, and ecosystems.
We're investing in platform capabilities, including security and industry-specific clouds. We're investing in data and AI and in technologies like Quantum to create future market opportunities. As we bring these innovations to market, we're adding GBS's skills and expertise. We're making changes to our go-to-market to engage our clients in a more technical and experiential way. And we're expanding our ecosystem to drive platform adoption and broaden our reach.
And in the fourth quarter, we executed structural actions to simplify and streamline our business. These actions will improve the EBITDA profile of NewCo, address stranded costs from the separation and generate savings that will be reinvested to extend our position in hybrid cloud and AI and accelerate our growth.
We have also taken actions to enhance our balance sheet and liquidity resulting in a stronger financial position. We've exited OEM commercial financing and have entered into an agreement to sell our IBM commercial financing receivables. Looking at our retirement-related plans, as you know, we have shifted our asset base to a lower-risk, lower-return profile. At the end of the year, our plans remain well funded. Our overall returns in were well ahead of expected returns, and the funded status of our worldwide qualified plans was consistent with last year.
Bringing it all together, we feel good about the path we're on moving into And as Arvind said, we expect an improving financial profile throughout the year. For the full year, we expect to grow revenue at current spot rates. In the first half, we expect our results to continue to be impacted by the shift to shorter-duration software transactions as clients deal with uncertainty, and by our IBM Z product cycle dynamics.
At the same time, we expect GBS to return to pre-pandemic revenue growth rates by midyear. As I mentioned, we weren't able to execute the structural actions in all countries in the fourth quarter. But to be clear, this adjusted free cash flow does not include the cash impact of the structural actions or the transaction cost associated with the spin-off of our Managed Infrastructure Services business. I also want to comment on our balance sheet as we enter Our plan is to continue to deleverage, and we expect debt reduction throughout the year aligned with our scheduled maturities.
So we'll have further progress in reducing debt since our peak debt balance when we financed the Red Hat acquisition in mid This, together with the actions to focus our financing business, give us confidence in operating at a single A credit rating, while we continue to delever. In sum, we expect to continue our progress as a leading hybrid cloud and AI company in with an improving financial profile.
I'll turn it back over to Patricia. First, we've included supplemental information for the quarter and the year at the end of the presentation. And finally, as always, I'd ask you to refrain from multi-part questions. Your line is open. Arvind, I was hoping you might be able to double-click a bit on your comments on the software turnaround. Realizing you had a tough compare in transaction processing, you still had Cognitive Apps decline. What specifically is being done to turn that business around to growth as we get into ?
And what are the assets that will drive the growth there? Thank you so much. Hi, Wamsi. Thanks for the question. Look, we expect to see improving software performance through the year, both in '21 and headed into ' As Jim said in the prepared remarks, a lot of the shortfall in software came from the TPP segment. And in that segment, as you know, we intend to have very large deals that tend to come in the fourth quarter.
So it was somewhat unique in , and that is not something we expect to see at the same scale going forward. So the headwinds in some sense will reduce because of the reduction in that aspect. Then on the positive side, we expect to see continued Red Hat growth. We expect to see continued growth from our Cloud Paks.
We also expect to see, as Jim mentioned, that as the security and the IoT assets within the applications become larger and larger with the growth there, they will more than compensate for some of the other pieces that may not be so big because just the law of compounding is going to get us there. And lastly, remember, other than all the organic actions, we are also doing inorganic actions.
You saw us announce both Instana and StackRox in the last couple of months. And these and other future acquisitions would also drive growth because they help the entire portfolio, not just acquired pieces. Thanks, Arvind, and thanks, Wamsi, for the question. Very important as many of our investors have been asking us about the free cash flow generation profile of this company. It's because it's going to be the engine to fuel the investments for that growth that we committed here in So as we said in the prepared remarks, first, revenue growth, which is going to be essential here.
Second, and I think you've seen this over the last couple of years, we have driven the productivity and operating leverage out of this business with our gross margin expansions, I think, now for about eight to 10 quarters in a row. So not only are we going to now turn around to revenue growth, we're going to get operating leverage.
And that's going to deliver a significant amount of operating profit contribution to free cash flow, coupled with Red Hat being accretive net of interest expense already as we achieve our accretion in third quarter. Now, what's happening from to ? We're going to get substantial operating profit, but we've got a big cash tax headwind in Now, when you get to , we're going to get that same level of operating profit contribution that has good leverage, but we have a much more de minimis cash tax headwind in , which makes us very confident in our ability to give guidance at those levels for the next two years.
Thanks for taking my question, and nice to hear your voice, Martin. I'd love to understand from you, Arvind or Martin, what are you hearing from your customers? I mean, do you see this as a reflection that they're perhaps pausing their decision until the spin is done or perhaps picking up calls from your competition as this is going on?
I'd just love to understand what's driving that dynamic there. And then, Jim, if you could remind me when does the Form 10 get publicly disseminated, that would be great. Hi, Amit. So in terms of the client feedback, we have talked about that we are going to do a lot of high-touch treatment of all these clients. These are really important clients for us.
As both Jim and Martin said, they are our most important clients in very important industries for the overall economy. As we have talked to all of the clients, we have, by and large, gotten very positive feedback. As that plays through, we see that. As Jim mentioned, and he touched on it very briefly, we do measure how our clients think of us.
We call it Net Promoter Score measurements, and we are seeing that those have gone up, not down. So we feel comfortable that the clients will go through it. Now, all that said, maybe a few clients are going to pause on certain project elements given their own business.
And so in that -- in the GTS business, clients are allowed to dial volumes up a little bit or down a little bit based on their own performance. That is built into these contracts. So given, let's say, what's happening in the overall economy, you see some of that playthrough in both directions. And that is the large cause of that.
The other side of it, which is the new logos, gives us confidence that the performance should be on an improving trajectory going into So with that, let me give it to Jim, both to sort of add a little bit more color on the financials there and to just to repeat what he said about the Form Thanks, Arvind, and thanks, Amit, for the question. So we saw nice seasonality and by the way, pretty consistent with what our normal 3Q to 4Q would be in GTS.
Now, with that said, in addition to what Arvind had talked about, which is what we've been dealing with for the last four quarters or so given the external economic environment with lower client base business volumes, we actually took, as I said in my prepared remarks, we took proactive actions to restructure some of our contracts to optimize our Managed Infrastructure Services business to get ready for the spin, which is what your second question is.
And in NewCo, the focus is on getting the fundamentals of this business in terms of value. That's margin, profit, and cash. And with these actions, we will improve on the financial profile as we prepare for the spin-off, leading to, again, an improved EBITDA profile, approaching double digits, post-spin, a solid balance sheet targeting investment-grade rating, and a strong free cash flow yield and dividend yield that should be attractive to a financial value-based investor overall.
Now, with regards to your second question on the Form 10, I think I addressed that in the prepared remarks, a lot of work being done. The complexity of this as we learn each and every day, Arvind talked about the client transition, and we're very pleased with where that's going with our new logo signings and very strong renewal rates. But if you think about the legal, regulatory, financial, the carve-out work, right now, I think we're well on track to achieve what we said on October 8, which is the end of the year.
And you should see the Form 10 sometime in the fall period. That's the average of your last three years, and there's very little movement off of that average. So at least in my eyes, it looks significantly worse. And I understand there are some issues around transaction processing. I understand year-over-year comps, but this is a sequential change, which seems to be notably below trend.
And I hear your assurances around the current spending environment. I guess the question is -- and the elephant in the room is how do you know that there isn't something more sinister afoot here. And I guess to that end as well, maybe, Arvind, you can directly address why the confidence in mid-single-digit growth in ?
It sounds like at constant currency, IBM is going to be flattish or maybe slightly down in So what drives the basis-point improvement, which on a huge company like IBM, is really, really notable? How much of that do you expect to be inorganic? Toni, thank you very much. Arvind, I'll address the front-end piece, and then you could talk about the second part of Toni's question overall. But I think you know quite well, and many of our investors know quite well, that sequential trajectory has been distorted by a couple of things.
And I think we've been open and transparent that we fell short against that expectation. And we fell short, specifically in software. And that software shortfall, as we talked about, was a culmination of the confluence of the wrap on the peak ELAs from last year. You, I think, all understand our ELA cycle, which has tremendous value to our clients and tremendous value to our financial equation. On average, those are about three-year cycles.
We had the peak cycle in 4Q ' So we were in a trough year. We knew fourth quarter was going to be the most challenging quarter all year long, and we've been talking about that. Now, it's really the confluence of, one, that peak cycle wrap, which we knew about because our volumes came in pretty much what we expected.
But what you're seeing to the second part of your question is, yes, is there shifts that are moving to the cloud? And by the way, I think we're capitalizing on that. And we've got continued acceleration in our hybrid cloud platform with very good performance in Red Hat, which we could talk about later. But the confluence of what happened to software is really given the uncertainty in the environment.
Clients are reluctant to commit long-term duration of deals. And that really hurt our -- what you would call an AUR or our deal value size. Now, there's some positives to that, which I'm sure Arvind will get into. Number one, we got shorter-term durations now, so we have a much higher ELA pool in And even stripping out Red Hat, we had the strongest quarter-to-quarter deferred income and renewal rate in our core software organic business that we've seen in 10 years.
I think that's a great instantiation of our clients committing to the value of our software portfolio overall. So with that, let me turn it over to Arvind. Thanks, Jim. And, Toni, I'll address some of the software pieces, but you asked a question about the mid-single-digit growth in So Toni, let me try and just deconstruct it a little bit. Red Hat continues to have very strong performance, mid- to maybe high-teens growth. And as it gets bigger and bigger, that's a bigger contributor to the total.
Second, GBS is going to return to pre-pandemic levels by midyear, and we actually expect it to accelerate from there. But into , we'll see better growth from there. In systems, as you know, we are not going to see the product cycle dynamics as headwinds but as tailwinds going into , albeit the absolute numbers are not necessarily that big.
Our ecosystem investments that we are making, they benefit both GBS and software. And by ecosystem, I mean, both small and big partners that we work with who are pulling both services and software. So when we see, for example, Salesforce, or Adobe, or ServiceNow, or Workday, they all tend to pull a lot of our services work. We also partner, by the way, with the other hyper-scaling clouds, both Microsoft and Amazon, and that tends to pull a lot of GBS work.
On the other side, we are also partnering with a lot of smaller software vendors, and they tend to pull a lot of our software along with it. So that is there. Now, you asked about the inorganic and organic. I'll call it, the business as usual in organic is included in my mid-single-digit assessment.
So by business as usual, it's just what we do. You've seen us do this for the last three quarters now. So deals like that would be included. And for example, we did Instana and StackRox in software. Now, we did five others in services. They're not very large, but they do tend to pull the overall business. That is what gives me confidence that as we get through all of this, we got one, two, three growth vectors and one kind of flat vector going into And that is what gives us confidence about the overall growth going there.
Good afternoon. Can you just clarify whether you expect revenue growth at constant currency this year? And then you provided pretty specific commentary around the revenue trajectory and revenue growth on a reported basis for '21, as well as normalized free cash flow, but you didn't speak to EPS. So is there a reason that there's less visibility into earnings this year? And can you talk just broadly about what some of the headwinds and tailwinds would be on the EPS line this year?
So, Katy, why don't I start on why we gave the guidance on revenue and on free cash flow? And then I think Jim will get into the details on your other parts of the question. Look, I've been sort of clear. I want to measure the company on revenue growth.
Revenue growth is the most important metric that I am focused on. And so we talked about the revenue growth, both for this year and for next year, which is unusual for us. The second part, in order to get revenue growth, we need to be able to do investments. Investments are driven by free cash flow.
And on free cash flow, it's a very clean number. So you can see what that is. And we've talked about that with complete transparency, both on what it is going to be and why it will grow also from '21 to ' That's also what we're going to measure our people on internally, and that will let then our investors know what we are measuring on.
So that's why those are the two numbers that we are focused on driving. That's the numbers we're focused there on giving you, so you could hold us accountable to those. And, Katy, let's talk a little bit about the revenue profile. I think Arvind just answered the two metrics. And by the way, I could tell you, we flipped the whole operational management system, Arvind spent a lot of time about the operating model changes, the actions he's taken on how we drive signpost milestones to deliver on those two fundamental objectives, which, by the way, after the third quarter, Arvind and I did an extensive outreach to many of our investors, and we got unanimous feedback on what those two measures should be, which is sustainability of revenue and operating free cash flow to fuel the investment overall.
But let's talk about revenue. So we talked about growth at current spot rates. You see in the supplemental charts, you see where the U. Right now, at current spot rates, we expect the full year somewhere around 2 points of a tailwind overall.
Pretty unique position on where we've been for the last 10 years. But underneath that, we did say that we expect the fundamentals of the business trajectory across our segments to improve, first half to second half. And that is going to be important because to an earlier question, that acceleration has to position us for an exit velocity to get into around having a credible path for a mid-single-digit growth which is what our objective is.
I would tell you, overall, we expect IBM RemainCo to grow both at actual rates and at constant currency. So that trajectory overall should give you a perspective right off the bat about where we should end go forward. NewCo, given where we ended in our backlog, we see improving trends but not getting back to growth. Because, again, as I said earlier, we are focused on the fundamentals of that business, margin, profit, cash, and the strong EBITDA profile to set it up with an investment-grade balance sheet to absorb and deliver a free cash flow yield and dividend yield overall.
Underneath that, you can imagine our two growth engines Arvind talked about, software and GBS. And by the way, both of them, we see growth accelerating throughout the year, software being driven by strong Red Hat. We already replenished more than what we acquired pre-acquisition. So the acceleration coming off the trough in third quarter, up We just posted plus That should continue to accelerate as we move through.
And then GBS, we exited our backlogs up. Our signings of small deals were up nicely and accelerated from 3Q to 4Q. We got acquisitions we're going to continue to scale. Our book-to-bill exiting fourth quarter was 1. And we've got a nice backlog revenue run out in '21 that shows that acceleration, which gives us confidence that we can get back to pre-pandemic growth as early as the midyear.
Yes, thank you. I want to build on those last comments around GBS and just dig a little bit more. It looks like apps management was still the major drag despite a little bit of an easier compare versus the third quarter. Just wondering if you could unpack what's going on underneath there.
And going forward, just how we should think about the potential of some pull-through from Red Hat-related work as you guys like to replatform and modernize some legacy on-prem apps. And just bigger picture, the path back to growth for apps management and what that looks like from here.
Thanks, Matt. I'll take this one. To your question, Application Management Services overall is an integral part of our overall hybrid cloud platform thesis. As Arvind talked about already and we shared even the prepared chart, that platform has an economic equation that has a multiplier effect.
But let's talk about AMS. We've been speaking about this for the last few quarters, there definitely is a secular shift we know it. A shift from on-prem enterprise application component. Clients are prioritizing stability of applications in this environment. And we all know the reduce in discretionary spend components. But there's a flip side to that shift that's happening overall.
And that's exactly where you went, which clients are accelerating their digital transformation and journeys to cloud. And we participate in there. Look at GBS's cloud business. So a very big component of that is it's essential from a cloud transformation services as part of that hybrid cloud platform. Underneath that, what's driving it is application modernization work.
That's where we participate in the full spectrum from advice to build to move and to manage. The front end of that, advise and build, is predominantly a consulting-based play. But as that journey continues, we'll start seeing AMS come back. And just a few data points for you. We returned AMS back in total to signings growth in the quarter. Our backlog improved 5 points quarter to quarter.
So it has tremendous value in leveraging that overall, which is why we think it's essential to have a differentiated value proposition for our hybrid cloud platform. Thanks for extending the call for us here. I think Katy asked about EPS. I'm not sure if I heard in your answer. I know you're not giving formal guidance, but I thought I'd ask anyway. But on the revenue side, just thinking about -- I know you've said a lot again on revenue. But if you're looking at revenue growth for fiscal '21, I know you talked about revenue growth in fiscal '20, but of course, COVID hit, and the world changed.
So how was your outlook this year for growth different from this time last year in terms of your conviction? I heard some of the drivers, but just really here asking about conviction and visibility. Hi, Tien-Tsin. So maybe let me start about the conviction on revenue growth. So look, from what we can see, compared to what we saw last year, which is why we did not provide guidance in , or rather, we pulled guidance back in April.
We feel that the economy, while there is uncertainty, certainly better than it was last year, so we don't expect to see anything worse compared to last year. If anything, we talked about the second half being better because we expect as we get through that -- there is going to be more demand. These projects are going to go forward. And as we look underneath because also in the questions that Matt had about Red Hat and modernization, you can also see that people are signing up for bigger and bigger projects around modernization because they need to move on to their businesses also.
There's only so long that you can belt tighten and not come out worse. So they're getting past their belt-tightening, we think, somewhere in the next six months. So that is why we have a lot more conviction. And that is why you heard Jim talk about the color from first half to second half and going forward into of an increasing trajectory, and he talked about that there is going to be growth for the remaining company at both current -- both spot rates and at constant currency.
So that is why we have conviction. When we look at our underlying backlogs, when we look at our pipelines and we look at the demand profiles across those parts of the business, hence, the conviction in the revenue growth. I would just add to that, Tien-Tsin. Thank you for the question. Again, as Arvind talked, this is a mindset change on how we want to operate the company.
We've defined the strategy all-in, focused, aligned our portfolio, aligned our operating model. Now, it's about growth and it's about driving that operating free cash flow, which is going to fuel that investment. So around that, we talked about the trajectory overall.
First of all, I should have mentioned -- I mean, as you could see in the supplemental chart, although we said revenue growth at current spot rates, you see that that's predominantly a first-half discussion. It's about 3 to 4 points of tailwind in the first half, and that dissipates quickly in the second half overall, which is why the fundamentals of the underlying business by segment will have to improve, and we expected them to improve as we move through the year.
The other thing I will tell you, underpinning, because it's a fair question. As I stated, I think we've built the credibility over the last few years that we know how to drive operating leverage within this business. So you can expect, we grew gross margins this year, I think, about basis points, 70 basis points in the fourth quarter. You can expect that we're going to continue to drive operating leverage in this business, and we'll have margin expansion in ' And second, the other variable that you always ask me and we talk about and we try to be very transparent underneath it is our tax rate.
And while we operate in plus countries around the world, the geographic product mix can impact that dramatically, tax structures, audits, etc. From our perspective, we finished fourth quarter at what, I think, Pretty consistent, by the way, of third quarter and pretty consistent last year. And just given what I said earlier one on a book tax rate, we're going to have a headwind on cash taxes, I would expect our tax rate to go up a few points from that So it gives you a little bit more color underneath the revenue profile, the operating leverage, and tax.
And again, we're just trying to change a mindset here. Arvind, perhaps you could be a little more specific about what you were seeing in the legacy sales and marketing structure, which precipitated the reorg. And maybe identify what changes you expect to be most impactful and why.
And sorry for the two-part question, but Jim, perhaps you could reflect on whether there's -- or how much, if any, free cash tailwind you're seeing in '20 and '21 and '22 from the change in the IGF receivables. Hi, David. Look, this is something I'm deeply, deeply passionate about, so I'm happy to talk about this.
Look, every model has its time, and then it's time to evolve. So we are evolving in reaction to client needs. And we had sort of operated with our, call it, a more homogeneous model that kind of went across all our segments, all our clients for a long time. So what are we doing? There is a set of clients who do tend to buy, I'll call it, a lot of IBM.
Let's call them they need the integrated value of IBM. We're calling that the first segment. So in this first segment, we are also going to make extra investments in them being able to experience IBM technically. So we are using the term garages. We have people who go in there and work side by side with the client, well, virtually right now, as well as being able to have a lot of focus on deployment, and we'll pay the people on deployment, not on selling. So this first segment is going to have that attention with extra assisting, so they should see a lot of positive, and we expect to see growth coming out of our garages and our deployment manages.
Then there is a segment which is largely going to be channel ready. So there, we do get, as Jim talked about, operational leverage, you don't need the other people. The channel is quite capable, but rather put more money into the channel and work with them to go after that. That's the other end of the spectrum.
For non-personal use or to order multiple copies, please contact Dow Jones Reprints at or visit www. International Business Machines Corp. James Kavanaugh will become senior vice president and finance chief effective Thursday. To fully capitalize on ERP investments, finance may need to reshape its operating model and organization design to better align with strategy, talent, and the business model.
The Wall Street Journal news department was not involved in the creation of this content. Skip to Main Content. News Corp is a global, diversified media and information services company focused on creating and distributing authoritative and engaging content and other products and services.
Dow Jones. Business CFO Journal.
Ibm chief financial officer emblem stock ipo
IBM CFO: Sustainable Trends? - Mad Money - CNBC
Другие материалы по теме